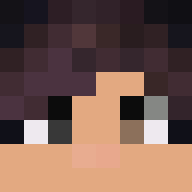 Manager
Staff member
Manager

Hello everyone,
I'm sure its no secret that the last couple of weeks have been bumpy, but hopefully this post will clear up some questions and concerns. Since Affixes removal, I have been appointed the Community Manager position. With this I have been working with the management and development teams to discuss the future of the server, I want to assure everyone that there is a lot going on behind the scenes to move us forward in the right direction.
For now I have some of the smaller changes we will be making:

KitPVP Reset and Updates
This is probably the most requested thing as of recent. With the coming update we will be adding a brand
NEW
kitpvp Map (Images below). Alongside this there will also be a Spooky crate, and some new tags. And finally this will all be added along with a full reset of kitpvp, which will be taking place on
Monday 25th October
.
In the mean time here are some screenshots to showcase the new map!
Changing Media Rank Requirements
Media requirements for video creators:
1000 Subscribers
2500 Average video views
Needs to have uploaded a video on InvadedLands within 4 weeks of applying for the position
Media requirements for live streamers (Twitch & Youtube)
1000 Followers
75 Average viewers
All current rank holders will have 3 months to meet the new requirements.
Suggestions Are Now Open
We will be opening back up suggestions, if you have anything you would like to suggest you can do so here:
https://invadedlands.net/forums/suggestion.49/
Staff Application Changes
We have decided that for now we are going to leave staff applications open and will be accepting trainees regularly. You must wait 1 month between your application being closed and re-applying.
I want to thank everyone for the continued support. As mentioned above we have a lot more in the works and I cannot wait to share it with everyone when the time comes.